---
NOTICE BOARD
---
NOTICE OF FILING LABOR CONDITION APPLICATION FOR H-1B NONIMMIGRANT
ALL EMPLOYEES OF 1 WAY SOLUTIONS, INC. ARE HEREBY NOTIFIED THAT 1 WAY SOLUTIONS, INC. IS SEEKING TO EMPLOY H-1B WORKER(S) UNDER THE FOLLOWING CONDITIONS:
DATE POSTED: 01/18/2013

NUMBER OF POSITIONS: One (1)

OCCUPATIONAL TITLE: Software Test Engineer

SALARY OFFRED: $78,000.00 per year

PERIOD OF EMPLOYMENT: 01/28/2013 to 01/27/2016

LOCATION OF EMPLOYMENT: New York City, NY


A COPY OF THE LABOR CONDITION APPLICATION WILL BE MADE AVAILABLE TO ANY INTERESTED EMPLOYEES AT THE PERSONNEL OFFICE OF THE COMPANY.
THIS NOTICE IS POSTED IN ACCORDANCE WITH REGULATIONS OF U.S. DEPT. OF LABOR. COMPLAINTS ALLEGING MISREPRESENTATION OF MATERIAL FACTS IN THE LABOR CONDITION APPLICATION AND/OR FAILURE TO COMPLY WITH THE TERMS OF THE LABOR CONDITION APPLICATION MAY BE FILED WITH ANY OFFICE OF THE WAGE AND HOURS DIVISION OF THE UNITED STATES DEPARTMENT OF LABOR
Date Posted: ____________________

Date Removed: ___________________


---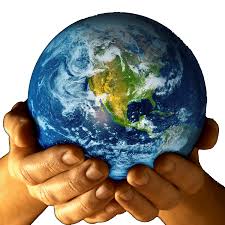 If you have any queries or feedback, we would like to hear from you! Please email us at
contact@1way-solutions.com
IT Development Center
1WaySolutions, Inc ,
1275 Powers Ferry Road,
Suite 210
Marietta,
GA-30067

Office # 1-404-754-8920
...........1-404-862-3350
........... 1-770-980-2038

Fax # 1-678-669-1831
.........